As with any other marketing strategy, SMS marketing has some tested and proven best practices that can set you up for success. Moreover, these practices will help you avoid legal issues, customer complaints, or a high opt-out rate.
Comply With Laws
SMS marketing must be permission-based. This means that you must not send messages to anyone without first getting their consent.
In the United States, the Telecommunications Consumer Protection Act or TCPA provides for the protection of consumers against any telemarketing practices done without their consent. There may be equivalent policies in other countries, so be sure to check those that apply to your target markets.
Additionally, you should pay close attention to the provisions of the CAN-SPAM Act (or any equivalent policy that covers your target locations), especially with regards to avoiding misleading information, providing opt-out instructions, and honoring opt-out requests promptly. Comply with these carefully, and they'll surely keep you from any problems with the law.
Create Detailed Opt-in Forms
Opt-in forms shouldn't just ask people for their information. Instead, they should have enough details to inform your site visitors what they're opting in for and what terms and conditions they're agreeing to if they decide to proceed.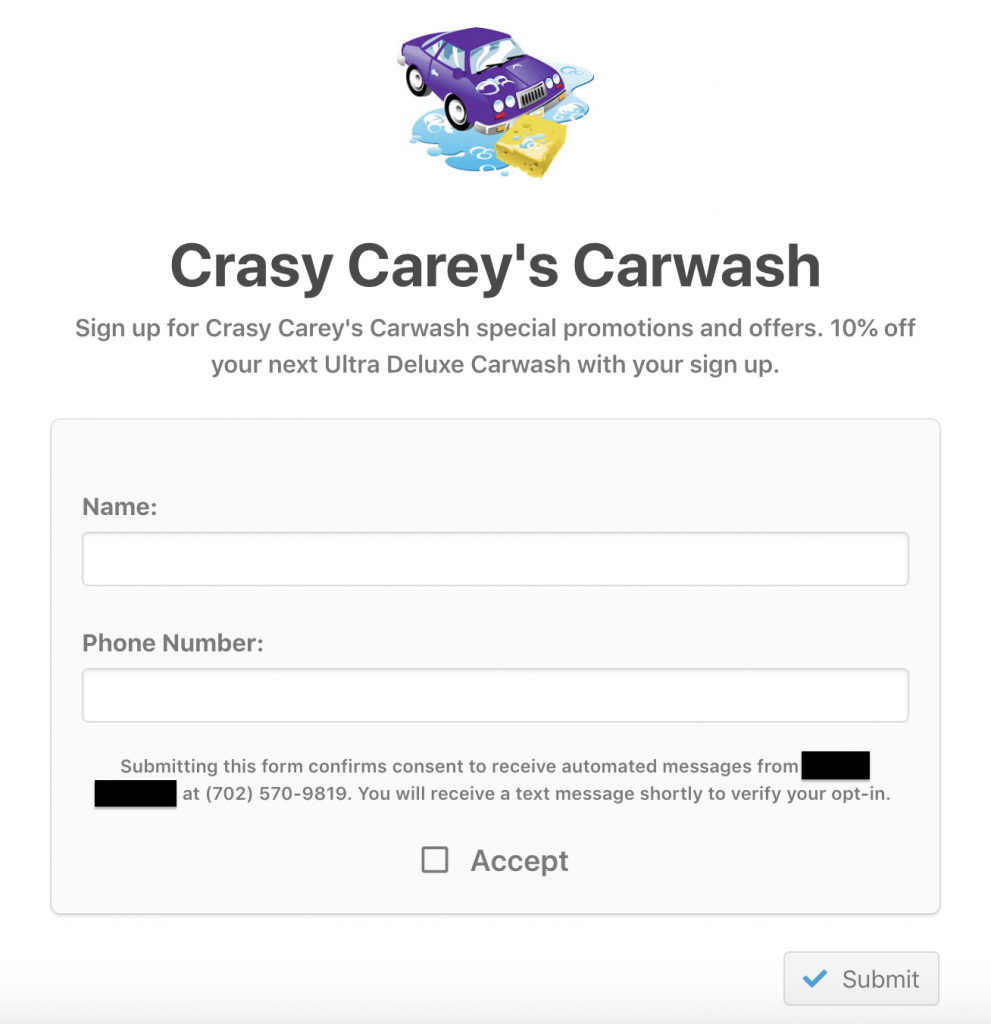 It's also ideal to have a double opt-in—meaning your subscribers will have to verify their subscription immediately after they sign up. This helps ensure that they're fully aware that they're granting you their consent. Plus, having such a system creates a text messaging trail that you can use as proof of consent in case issues do arise.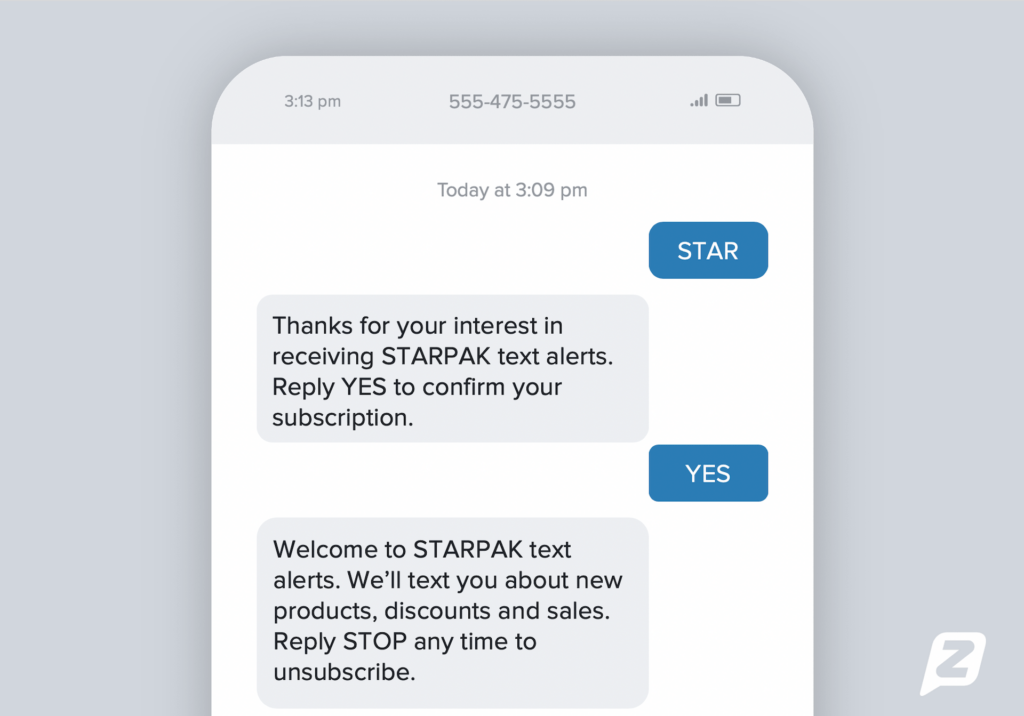 Maximize the Allowed Character Count
The average SMS maxes out at 160 characters, so make the most of this length by writing a message that's straightforward, compelling, and has a strong call to action. Also, don't forget the opt-out option required at the end of any marketing message.
Going straight to the point can add urgency to what you have to say, especially if it's about a time-sensitive offer. If possible, personalize the message by mentioning the customer's name or nickname.
As for the call to action, it should be compelling enough to guide your message recipient towards your desired decision. Here are some examples of good CTAs:
Sign Up Now
Learn More
Read More
Join Now
Buy Now
Enter ____ at Checkout
Act Fast
Click This Link
Visit Us
Don't Miss Out
Check Out Our Inventory
Grab Your Gift
Know When to Send Messages
The quality of your SMS messages is just as important as the schedule and frequency of sending them. You wouldn't want to keep texting your subscribers—that will appear spammy, and it could lead many to opt-out. At the same time, you wouldn't want to be too lax as that could lead to lost sales.
Some marketers recommend sending texts to customers two to six times a month. However, there's really no single correct answer here. Ultimately, you'll need to see for yourself what works for your business and the offers or campaigns you have running.
The same goes for the ideal schedule for sending messages. You should research the trends relevant to your target markets and their locations. But generally, what many marketers believe is that Monday is the least popular among customers while Tuesday, Wednesday, and Thursday are the most favored.
Use SMS Marketing Software
Having the right software will make SMS marketing a lot easier for you. Among others, it should allow you to automatically personalize your messages (i.e., your subscriber's name will appear on the message), schedule when they'll be sent out, do bulk SMS marketing, and access reports on various SMS marketing metrics.
Most of the available SMS marketing services offer free trials that you can use. Once you've found a service that fits your needs, you can then consider whether you'll purchase their paid package or not. Here are some SMS marketing platforms or services, open-source and paid, that you can check out: