How AliExpress Dropshipping Works
AliExpress Dropshipping Center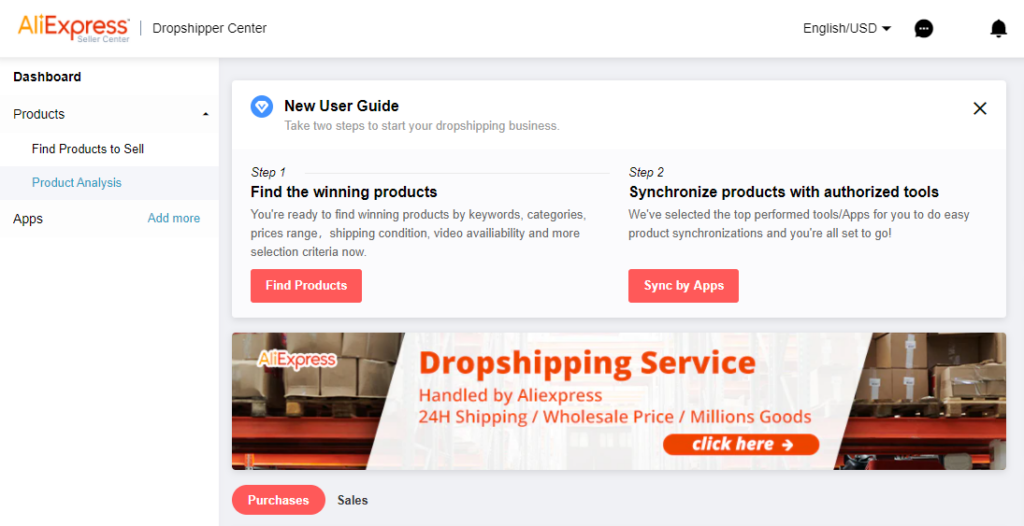 Here's how AliExpress product research traditionally goes: dropshippers scour the website, view products that may or may not be available for dropshipping, and then check with the suppliers before listing products on their store.
With this method, it's not uncommon for sellers to spend time learning about a product only to find out later that its supplier doesn't even dropship.
But now, with a program dedicated to the dropship business model, you can find ideal products instantly as ADC filters out the AliExpress products that cannot be dropshipped.
Another great feature of ADC is its advanced search options. You may search for products according to their category, and you may filter the results according to your desired price range, delivery time, country of origin, and availability of ePacket, among others.
These time-saving features of ADC are very useful for dropshippers. However, note that ADC is a part of the AliExpress website—not an app or a plugin you can install onto your computer or your online store.
You may, however, integrate it with plugins, such as DSers and Shopmasters, that work with platforms like Shopify and WooCommerce.
On top of these features, ADC also gives other perks you won't find on the main AliExpress site. These include discounts and product statistics that can help you determine whether a specific item is worth adding to your store.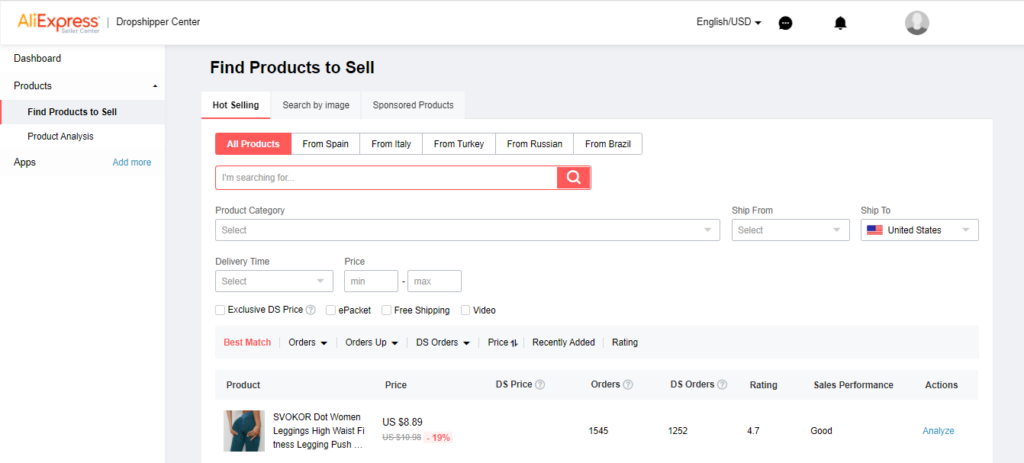 Pros of AliExpress Dropshipping
No Minimum Order Requirements
AliExpress has no minimum order requirements, which means dropshippers can purchase an item from a supplier and have it shipped directly to the customer who ordered it.
This saves you from the risk of purchasing a huge number of products only to find that the demand is not enough to sell out your inventory. Plus, this can also help you save money, especially during the growing stage of your business.
Low Product Prices
Suppliers in AliExpress generally charge low prices because they're either the current product manufacturers or they're vendors at the top of the supply chain. Unlike most resellers on other platforms, AliExpress vendors don't mark up their goods too high to give their buyers healthy profit margins.
Note, however, that cheap products aren't always the best. In some cases, vendors have to cut corners on product quality to sell at low prices.
Cons of AliExpress Dropshipping
Setting Up Your Dropship Store
Software and Tools for AliExpress Dropshipping