After you get our quotation, you will then pay for your orders. There are two kinds of methods to recharge.
Online Recharge
At present, Wiio supports you pay by Wiio Card. Here we will introduce all available charging methods to you.
A. Paypal
Paypal is a global service that allows you to make payments based on your Paypal deposit, credit card, and bank account.
When you use Paypal, you need to fill in the amount first and click 'Submit'. Then choose the way you prefer to top-up your account.
But know that the minimum amount when recharging by Paypal is $100.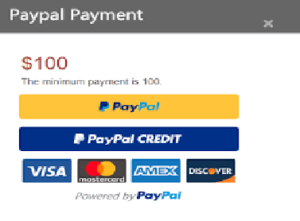 B. Payoneer
It is the most recommended recharge method on Wiio.
If you did not bind your Payoneer via Wiio before, we will inform you to connect and guide you to bind first.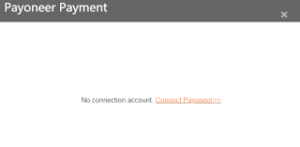 After connecting, you can recharge with as much as you want without a minimum. Besides, Wiio provides up to a 3% bonus for your deposit. You can refer to the picture shown below for the phased recharge bonus.
C. Bank Transfer
Bank Transfer also allows you to recharge with any amount. But the Amount Recharging is the total amount received in our bank account.
There is also a bonus of up to 3% directly to your Wiio Card once you top up. Same Referring to the picture above.
Once you have completed the steps above, upload the screenshot to us and when we confirm having received your payment, the amount will be recharged to your Wiio Card.
D. Boleto Bancario
This is a new method we prepared for our Brazilian customers. Meeting our customers' demand, we integrate this into our platform without recharging the minimum.
With this method, you need to fill in all the information below, whether personal or enterprise, then you can recharge your Wiio Card using Boleto Bancario.
Normally, all the recharging methods mentioned above will be completed around 1-3 workdays, and the bank transfer may take up to 5 workdays. Once the 5 working days have passed, feel free to contact us and we will be glad to assist you.
E. Offline Recharge
If you have an account in Alipay or Wechat and want to pay by those two methods, feel free to contact us and we can help you.
Above all, if you encounter any problems, contact us on Intercom and we will help you as soon as possible.